My attempt at poetry for the day:
This little lizard snuck into the garage.
This little lizard stayed home.
This little lizard ate leftover goldfish that were strewn about by the three year old.
 This little lizard had none.
This little lizard cried yum, yum, yum all the way home.
End of attempt at poetry!
***
Hope and I were cleaning up the garage this morning, clearing out the junk that always seems to multiple in there, when a fairly large lizard strolled by. Mr. Lizard and Hope had a brief staring showdown and then he casually slithered off.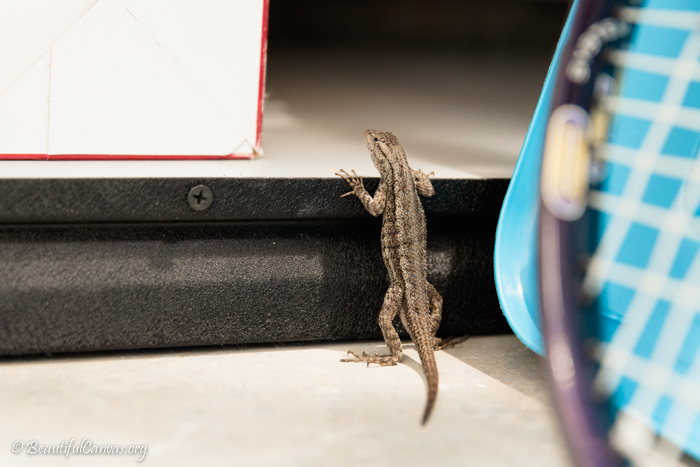 We found him hiding out by the utility shelves. He definitely provided all sorts of excitement for today!
Hope your Friday is full of good surprises!